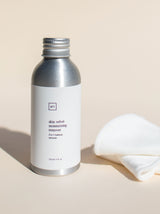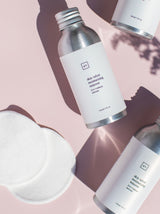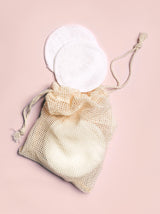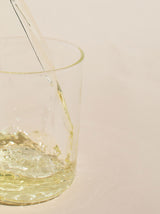 Clean + Condition Duo
conscious skincare duo • 118 ml / 4 fl oz. + 7 rounds/pack
Clean face, clean conscious.
What it is: Level-up your beauty routine with this conscious skincare duo. Featuring our innovative, 3-ingredient Skin Velvet Moisturizing Makeup Remover and our sustainable reusable bamboo velour rounds, this power couple melts away both waterproof and long-wearing formulas, without rubbing or tugging your skin.

Why it works:
Featuring innovative shea butter esters and plant derived alkanes–this naturally derived, dual-action moisturizing makeup remover is brilliant for your everyday beauty routine.

Gentle and soothing for all skin types, it easily removes makeup and leaves skin feeling soft and smooth.

Made from super soft and sustainable bamboo velour, the reusable rounds are suitable for all skin types–removing makeup without tugging or irritating the skin.

Reusable cotton rounds reduce waste, save water and save you money. 

Choosing reusable over disposable and quality over quantity helps to reduce your environmental impact.

The mesh bag makes storing and washing the rounds extra easy: you can even wash all the rounds at once in the bag once you've used them all.
Good to know:
Made from renewable plant sources

Non-irritating
Safe for sensitive skin
Moisturizing
Light-weight
Low-waste
About au Naturale:
Full-spectrum color play with all-day color stay, made with good-for-you ingredients that support your skin care. All our makeup products are: Certified Organic, Hand-Crafted, Ethically Sourced, Leaping Bunny Certified, Non-Toxic, Paraben-Free and Gluten-Free. Welcome to the Clean Beauty Revolution®
Ingredients: Plant derived Isopropyl Shea Butterate, Dodecane and Hexadecane.
Instructions: Saturate a cotton round with Skin Velvet Moisturizing Makeup Remover. Gently smooth over eyes and face to remove makeup. No rinse necessary–soak up the moisturizing benefits!