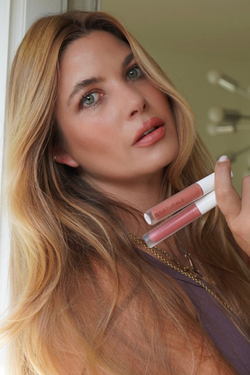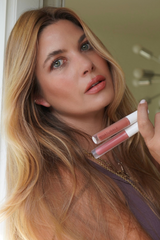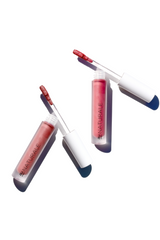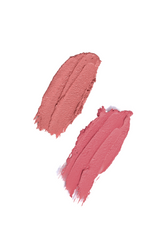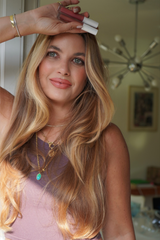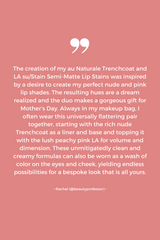 Beauty Professor Lip Combo
Featuring: SU/Stain in Trenchcoat and SU/Stain in LA

The lip stains are designed for the modern woman, with universally flattering tones and endless versatility.
Trenchcoat: Your quintessential neutral with a melange of pink, nude, peach and beige that adds volume and dimension to the lips.
LA: Flattering pinky-peach shade that evokes the sophisticated, sun-drenched energy of Los Angeles.
They work beautifully alone and combined to create your desired shade.
Now 20% off, these two lip stains are the perfect gift for every skin tone, every occasion, and for someone truly special.
The best part? You can be confident that you're giving cosmetics of the highest standard in terms of performance, ethics and sustainability.💄

More about au Naturale Lip Stains:
What it is: a natural liquid lipstick formula that delivers full-spectrum color play and all-day color stay.
Why it works: 
Ethically sourced ECOCERT pigments and immaculately crafted organic oils and waxes provide serious staying power while imparting nourishment and moisture.

Sustainable Palm Done Right palm oil restores hydration to your lips.

Vibrant, vegan colors to make your pout pop.